On the 14th of October 2011 the Tumblr dashboard was blocked in Saudi Arabia for some mysterious reason—perhaps it was shedding season for the hairy monkeys that inhabit the proxy server room and some sort of fire broke out; Ah, I love the image in my head!
Anywho, that day I had lots of fun spoofing an HTML "blocked page" and placing it on my website. This is similar to another spoof I did back in 26/01/2011 when Jeddah drowned, yet again.
Click on the images to go to the respective HTML page.
For those of you who don't know, this is what a real blocked page looks like.
With love,
Your electronic guardian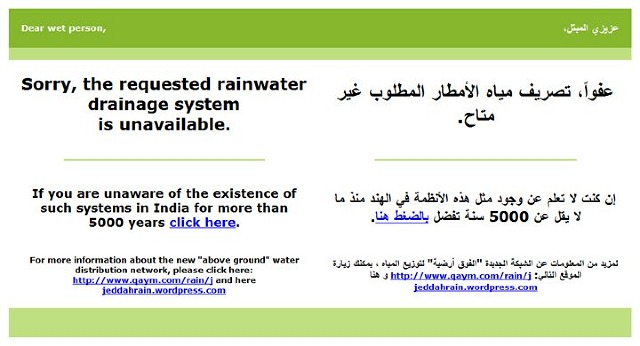 posted in portfolio: here.